When you are an entrepreneur, you will knock on a lot of doors. Get comfortable to the sound of the door bell. You will make a lot of cold calls. Get comfortable talking to voice mails. You will send A LOT of e-mails and messages. Get comfortable getting ignored. See a pattern? You will get comfortable dealing with all of these things, but one thing you cannot get comfortable about is your progress. Don't get comfortable about where you are in life. Don't get comfortable about your vision or your goals. Comfort will lead you to make excuses. Comfort will lead you to lose sight in your WHY. Your WHY is why you started this project.
The most successful people in any industry are not always the smartest, strongest, fastest or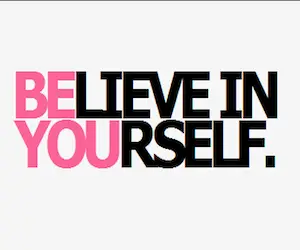 richest, but they are the hungriest. They get ignored time and time again, but they never stop knocking, calling or messaging. They know that there is someone out there who will take a chance on them. They never sell themselves short.
We are all entrepreneurs. You are an individual brand. Your smile is your business card. Your story is your resume. Your passion is your mission statement. Never lose sight of your WHY. For college students today, you might graduate & embark on a career that might not be what you expected. You might be struggling to land a solid career. You might even be struggling to find your WHY.
Today's Lesson is simple. Some succeed because they are destined to, but most succeed because they are determined to. Spruce up that business card. Write out that resume. Look deep inside your heart and find your mission statement. Whatever you do, no matter how many times you get ignored or rejected, NEVER SELL YOURSELF SHORT.
There is someone out there who thinks you are worth every penny!
-Professor Stern