You get out what you put in. A simple mentality that can apply to almost anything. SO when it comes to college, and we put in on average 4 years of life and tens of thousands of dollars, how come we don't get out what we really need??
I have spoken to thousands of students, past and present. No matter where they went to school or what their major was, there seemed to be one common complaint. College does not prepare you for the real life issues. Sure there are classes that touch on topics, but what really is a 401-k? What are property taxes? How do you even file your taxes? What is a deductible when it comes to insurance? How about out of network or in-network? What about a mortgage? Did you leave college confidently knowing about tax, title, and due at signing for your new car? How about shopping around for a credit card – which one is the best one for you? I won't even mention the daily tasks like washing clothes, cooking, or cleaning. To think, "I have a bachelors degree that cost me $100,000, but I know hardly anything about those above topics." is scary!
The point I am making is not to bash the education system, but I just want to raise a point. Maybe two semesters spent learn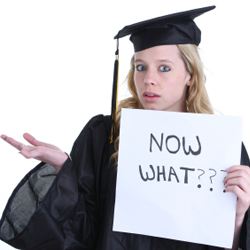 ing about western civilization or an entire semester on Beowulf could be left in the High School curriculum. Maybe a semester on theater, calculus, and one semester of a world language should really be reconsidered. There should be more of an emphasis on basic living. College was established to give us a higher education and prepare us for the real world. So why do all of these students, past and present, feel under-prepared?
I can say that EVERY college student has once experienced a class where they purchased a textbook, but never opened it. I used to blame the professor for wasting my money, but now I blame myself for wasting my money and my time. I should have opened that textbook and learned the material myself. I should have studied it and asked questions, but studying the course material is far different than not being educated about the real world. That textbook would have made me more of an expert about that particular class, but it would have not taught me about the heating or cooling in a new house, about 0% apr, or simply how EXPENSIVE being an adult really is.
-Professor Stern